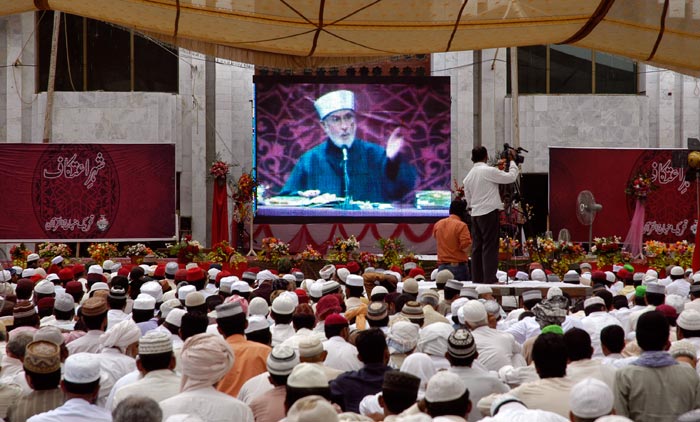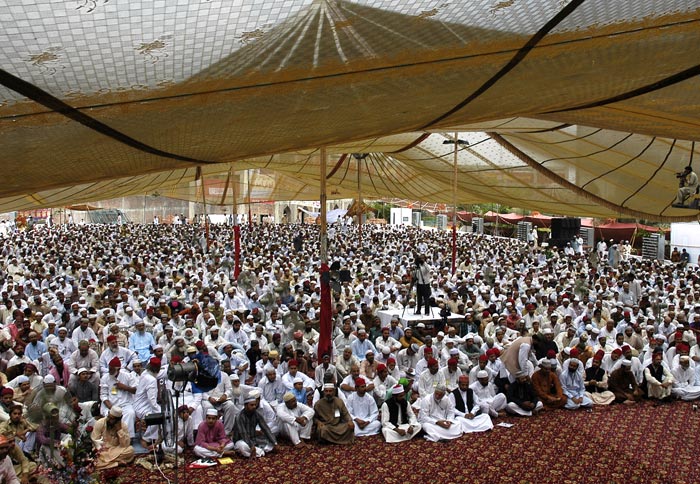 Attended by thousands of people including who came from all parts of Lahore and the adjacent areas including 15 thousand 'Mutakifeen', the spiritual gathering of Juma-tul-Wida (Last Friday of Ramadan) was held under the banner of Minhaj-ul-Quran International in the Itikaf City, Township Lahore on August 26, 2011.
Shaykh-ul-Islam Dr Muhammad Tahir-ul-Qadri delivered his keynote speech on the subject of 'Spiritualism'. He said that the basic reason behind the decline of the Muslim world is their estrangement from knowledge. The Muslims, he said, cannot start their journey towards regaining the lost glory unless they ignite in them the raging desire to acquire knowledge. He said that the fundamental cause that explains the presence of extremism and narrow-mindedness in society is lack of promotion of real Islamic teachings. "This has resulted in the slaughtering of the Muslims at the hands of their co-religionists. Our life has been devoid of peace and happiness. Serious threats have been posed to the national integrity and security while questions are being raised with regard to our sovereignty," he added.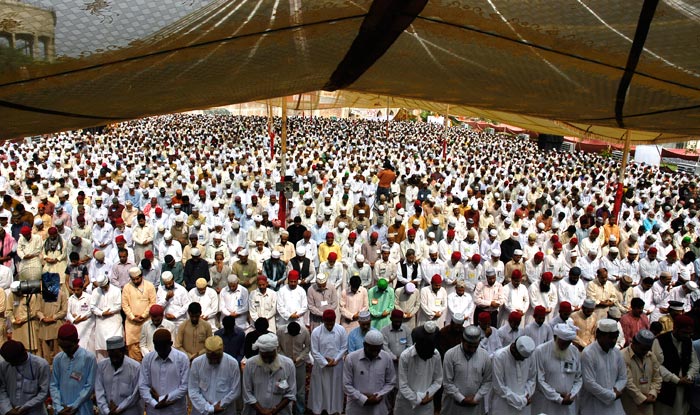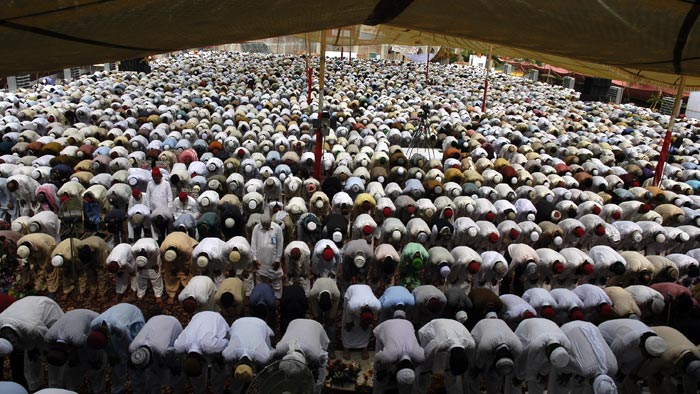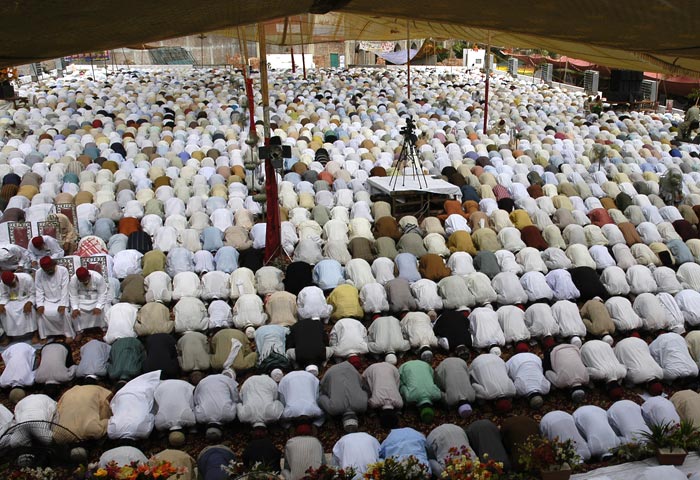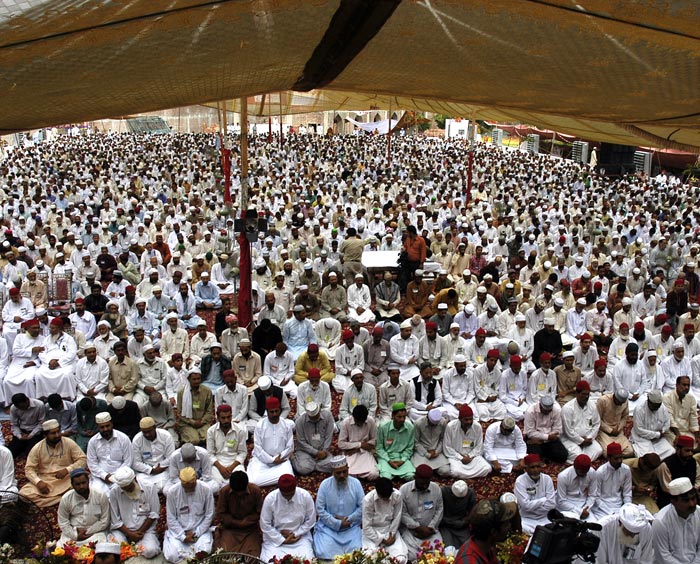 Dr Muhammad Tahir-ul-Qadri expressed these views while addressing a big congregation of the faithful on the occasion of Juma-tul-Wida (Last Friday of Ramadan) through video conferencing from London.
Shaykh-ul-Islam said that the last ten days of the holy month of Ramadan are coming to an end. The nation needs to bow their head before Allah Almighty and seek His forgiveness. It must beseech Allah to confer on it the willingness and capacity to reform its conduct so that the people could get rid of feeling of insecurity, fear, lawlessness, killing, and shortage of energy and water. He said that in a society in which narrow-mindedness becomes rampant, it is the sign of Allah's displeasure. Dr Muhammad Tahir-ul-Qadri said that Pakistan's image has adversely suffered at the international level as a result of recent incidents with the result that extremism and terrorism have come to define its identity. He underscored the need of working on war-footing basis at individual and collective levels to regain the country's identity.