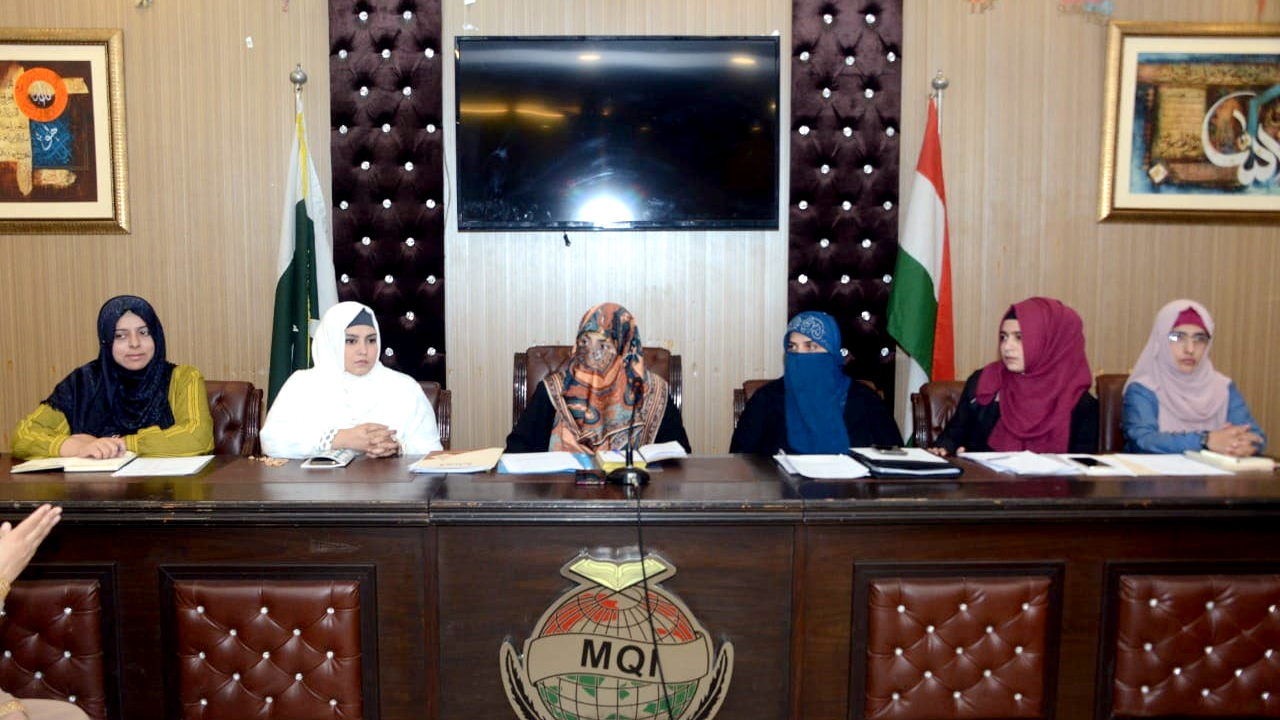 Mrs. Fizzah Hussain Qadri presided over the second session of Itikaf planning 2022 and was given briefing on the Eagers Itikaf to be held exclusively for kids. She said that "providing spiritual atmosphere to kids at such a young age would shape and strengthen their character in the life ahead"
Team Eagers presented a detailed plan of the spiritual seclusion (Itikaf) for kids and the activities they have planned. Mrs. Fizzah Qadri gave suggestions to enhance the spiritual uplifting and ethical training of kids during these special days. She suggested to engage kids in a routine that keeps them fresh mentally while they learn through different activities like Naat and Nasheed classes, Prayer times, Group Circles, Ethics class, Darood circles and other planned activities.
Fizzah Hussain Qadri emphasized that the objective should be to give their lives a right direction and to mould their young minds and hearts towards the love of Allah Almighty. The central team members including President MWL Pakistan Dr. Farah Naz, General Secretary Ms. Sidra Karamat and senior members gave practical suggestions and analysis to finalize the Eagers Itikaf plan.
Towards the end, Mrs. Fizzah Qadri congratulated the team MWL and especially team Eagers who have developed a very effective plan for the Itikaf. She extended her prayers and said that it is special blessing of Allah Almighty that Eagers team is working to mould the lives of innocent kids in pursuit of Divine love and proximity. May Almighty Allah accept these sincere efforts by all the team.