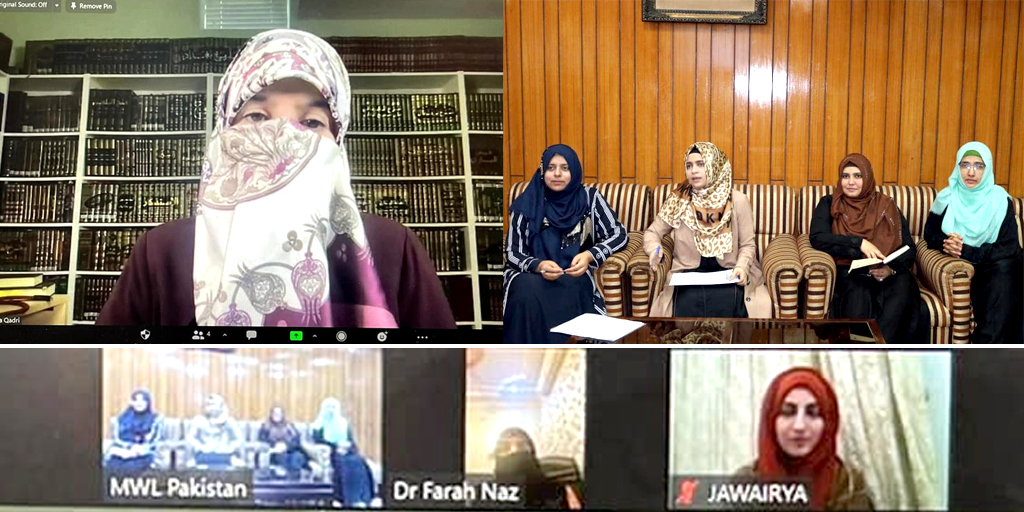 Dr. Ghazala Qadri, President MWL International, held a meeting with the core team of MWL Pakistan. She was given a briefing about the Itikaf plan 2022 by Ms. Sidra Karamat, General Secretary MWL.
While appreciating the efforts, Dr Ghazala Qadri said that these days of seclusion are a means to attain Divine proximity in the blessed month of Ramadan. She said that we should use this golden opportunity for self-purification which comes once in a year.
Dr Ghazala Qadri also acknowledged that providing spiritual atmosphere to women, students and even kids through Itikaf is a very beautiful effort of Minhaj-ul-Quran Women League which becomes a source of guidance for the society through the trained Mutakifa'at who learn and seek spiritual and ethical training and understanding in these days.
President MWL Pakistan Dr. Farah Naz, General Secretary Ms. Sidra Karamat, Mrs. Anila Ilyas, Ms. Habiba Ismail, Mrs. Ayesha Mubashir and Mrs. Jaweria Waheed were present in the meeting.