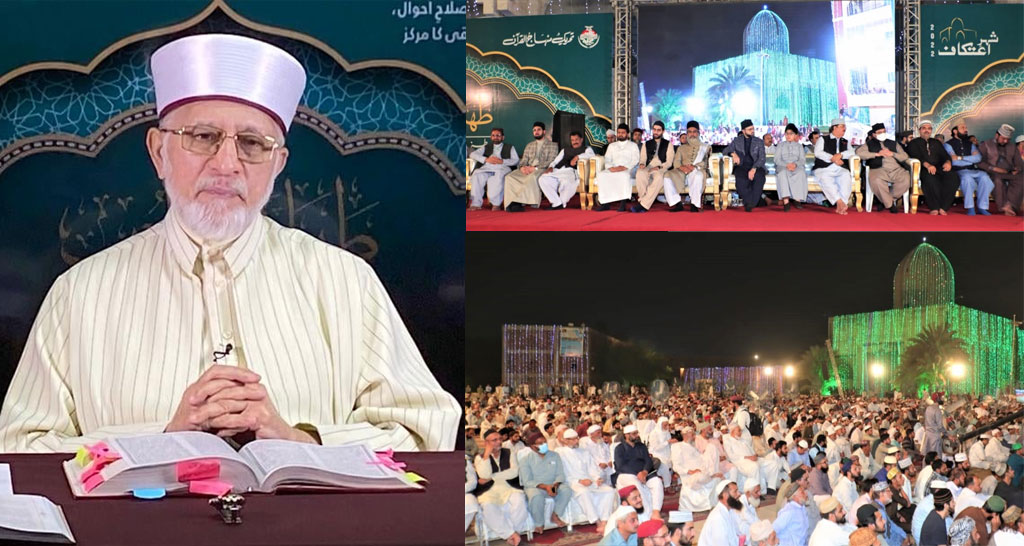 Addressing Itikaf City in connection with the martyrdom day of Sayyiduna Ali al-Murtada (Alayhis-salam), Shaykh-ul-Islam Dr Muhammad Tahir-ul-Qadri said that the fourth rightly guided Caliph advised Hazrat Imam Hassan (Alayhis-salam), "O, my son, you have not been born for the world but for the hereafter. Stand firm on the commandments of Allah and never ignore the reality of death."
Shaykh-ul-Islam Dr Muhammad Tahir-ul-Qadri said that this piece of advice of Hazrat Ali (Alayhis-salam) is a beacon of light for every Muslim boy and girl, adding that this advice needs to be written in golden letters and acted upon. He said that whoever understood this advice of Sayyiduna Ali (Alayhis-salam), the door of knowledge, and held on to it all their life, can never go astray, nor can the glitter of the world can blind their sight. He said that Hazrat Ali (RA) wholly explained the reality of life and the inevitability of the Day of Judgment in the form of this advice.
Shaykh-ul-Islam, while referring to the same advice of Hazrat Ali (Alayhis-salam), further said, "O, my son, please always remember that the life of this world is temporary and mortal. Let your heart be a witness to the vagaries of time and show wisdom. Many powerful people came to the world and then left it."
Dr Tahir-ul-Qadri further said that the world is like a passage and those with thinking mind do not build their permanent homes on the walkways. Hazrat Ali (Alayhis-salam) said that no relationship is more durable, solid and beneficial than the one between Allah and His subjects.
Thousands of the faithful from across the country are attending Itikaf arranged under the banner of MQI. Chairman MQI Supreme Council Dr Hassan Mohi-ud-Din Qadri and President MQI Dr Hussain Mohi-ud-Din Qadri welcomed the residents of Itikaf City from Pakistan and abroad who have come from different parts of the world. Mufti Abdul Qayyum Khan Hazarvi gave a talk on jurisprudential matters and answered various questions of the participants.